November 14, 2018
In
Press
Support Justice, Give Peace! #BrooklynGives
New York Peace Institute is raising funds and awareness for our Brooklyn Criminal Court Program through Brooklyn Community Foundation's #BrooklynGives campaign.
Check out the campaign and donate here!
Our Brooklyn Criminal Court program has been helping to reduce the negative impact of the criminal justice system in our community for over nine years. We provide alternatives to court and support justice for hundreds of Brooklynites who have been arrested for misdemeanors.
"Without mediation, my sister and I wouldn't even be talking, and we definitely wouldn't be as close as we are now. If we didn't have this opportunity, I think I would probably be rearrested and incarcerated for another domestic incident charge" –client testimonial.
In collaboration with the Brooklyn District Attorney's office, we offer mediation and conflict coaching as alternatives to court — two proven processes that address the underlying issues of an arrest, teach conflict resolution skills, and help individuals repair harm and prevent future arrests.
Because so many of our clients are family members or related in another way, they need alternatives that facilitate lasting resolutions, particularly when both the defendant and complaining witness live together.
Over 70% of our mediation cases are between family members.
70% of conflict coaching clients had some relationship with the other party, such as family member, co-worker, neighbor, or friends.
Cases between parents and teens make up 40% of our mediations.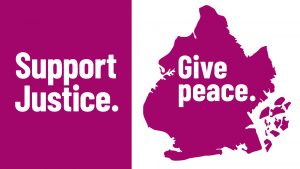 "If I hadn't tried conflict coaching, I'd still have everything bottled up and ready to blow, which I no longer have. The session gave me a better perspective of the whole situation and how I can handle myself in the future" -client testimonial.
Your support for our #BrooklynGives campaign will contribute greatly to our ability to serve even more clients and prevent more Brooklynites from getting trapped in the criminal justice system.
Thank you for supporting justice and giving peace today!