Conflict in #CloseQuarters: Activity and Conversation Starter for Kids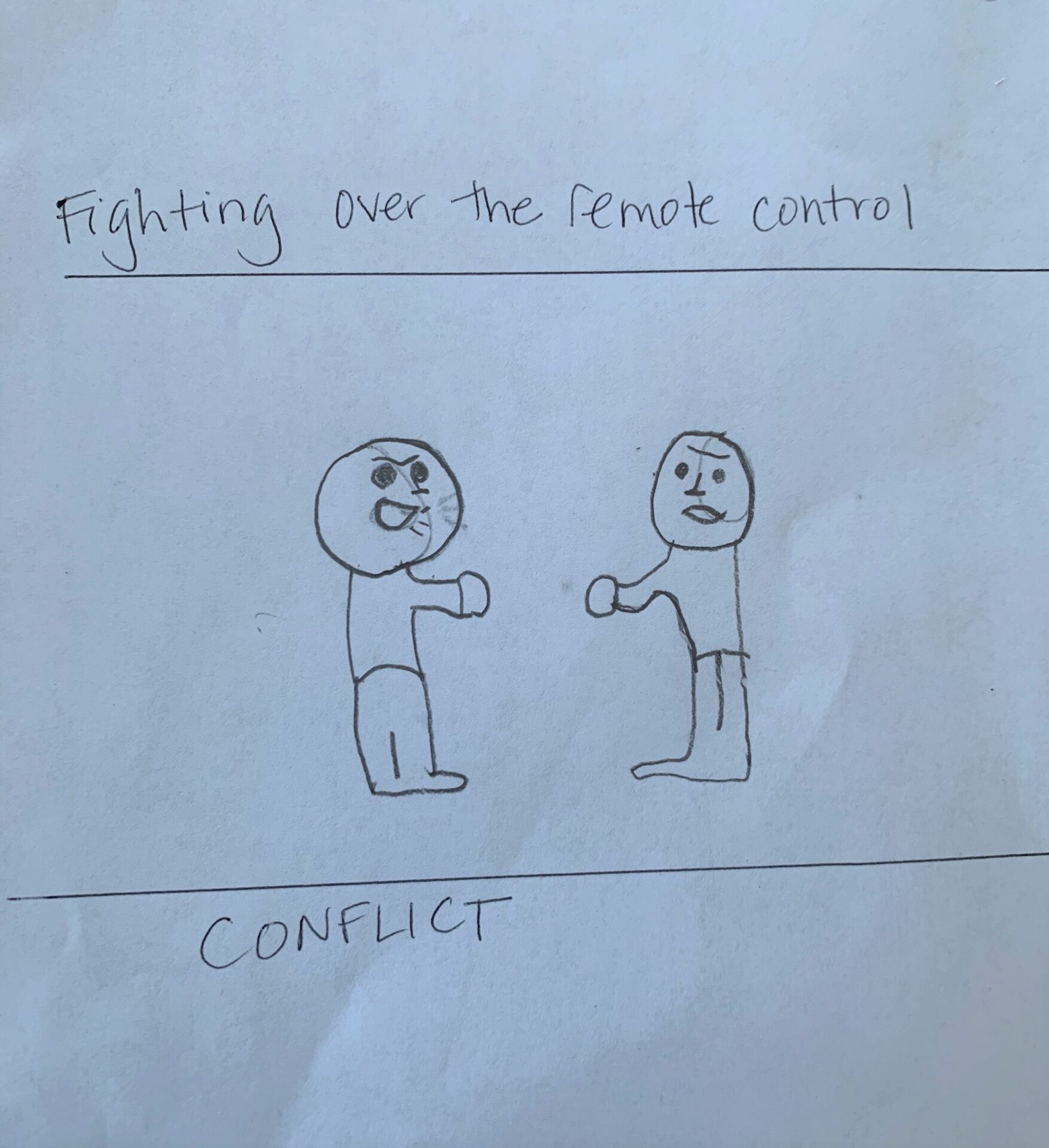 Training and Business Development Manager, Ayanna Behin, asked her son to draw a picture of conflict and he chose the very relateable scenario of fighting over the remote control. 
While we are all staying inside during this health crisis, many of us are experiencing conflicts related to our #CloseQuarters and all the extra time we have with our loved ones. This can be difficult for kids to understand and deal with. At New York Peace Institute, we believe that talking about it helps. And drawing does too! 
If you'd like to participate in this activity, ask your kids to draw a picture of conflict, tag us at @NewYorkPeace, and use the hashtag #CloseQuarters. Hopefully this will start some great conversations with your kids.
Like Ayanna says, #ConflictHappens. And New York Peace Institute is here to help. Our motto is "Let Us Get In the Middle," and we mean it! If you are experiencing conflicts with your neighbors, family, or anything else, reach out to us. Our free mediation and conflict coaching services can be done over the phone or a video call and our expert staff and volunteers are ready to help you. 
Please call 718-834-6671 or fill out this form and one of our staff members will get back to you soon to schedule a session.