February 19, 2019
In
Press
PeaceRaiser 6: Power to the Peaceful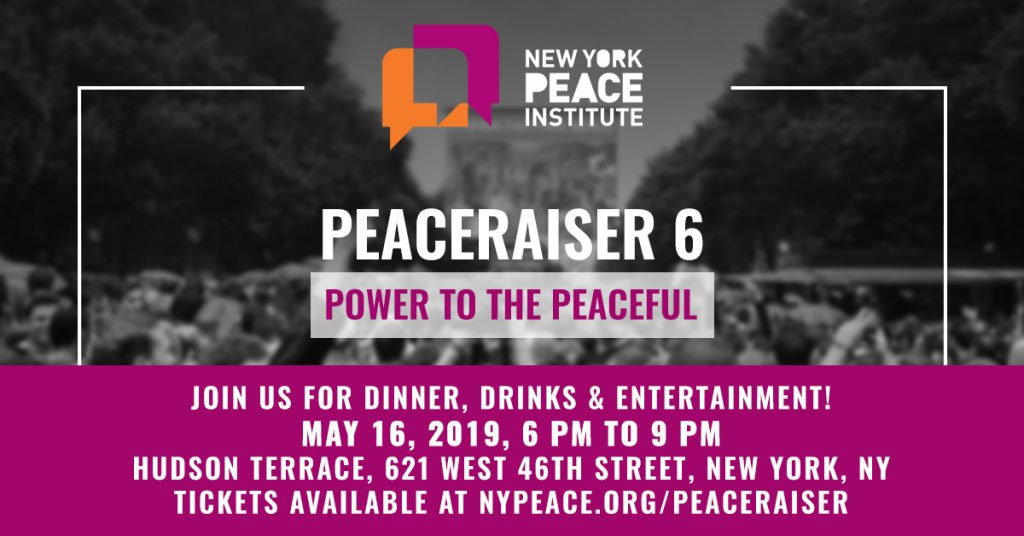 PeaceRaiser 6: Power to the Peaceful will take place under the beautiful glass roof at Hudson Terrace and will include a reception and open bar, dinner, and as always, fantastic entertainment! Early bird tickets are available until May 1, 2019. Buy your tickets here!
PeaceRaiser 6: Power to the Peaceful will celebrate eight years of New York Peace Institute's accomplishments and feature our restorative justice work.
Our restorative justice programs provide alternatives to over 900 Brooklyn Criminal Court clients and court-involved youth a year, have reduced suspensions by 50% in two high schools, and have worked with countless community groups to lead restorative circles.
We also provide trainings in restorative practices to community-based organizations and schools throughout the city.
Please join us in supporting and celebrating this incredible work!
Click here for information on tickets, tables, and donations.
Information on sponsorship levels and benefits can be found here.
We can also accept ticket reservations and donations via check. Please send checks to the address below.
Attn: Anna Keye
New York Peace Institute
111 John Street, Suite 600
New York, NY 10038
If you have any questions about sponsorship opportunities or the event, please contact Development & Outreach Officer, Anna Keye, at 212-577-1740 X115 or akeye@nypeace.org.